Description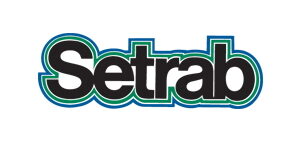 SETRAB ProLine SLM 420-14 Oil Cooler
Setrab is the NUMBER ONE manufacturer of high-performance oil coolers used by winning teams in all areas of motorsport worldwide. They leverage their experience from the high-performance Original Equipment Manufacturer (OEM) automotive industry to bring only the best performing and most reliable products to racing teams and customers.
The Proline SLM Slimline range is a high performance low profile oil cooler, redesigned and strengthened for the automotive racing market.
Ideal for cooling your transmission, rear axle, motorcycle, etc. Developed for applications with restricted packaging space.
Here at Serck Motorsport, we supply and distribute Setrab products for your performance race car having used them ourselves!
At A Glance
Model: ProLine SLM 420-14
Variant: Slimline
Width: 490mm Total / 420mm Core
Height: 136mm Total / 122mm Core
Depth: 40mm Total / 31mm Core
Rows: 14
Fittings: M22 Female* / 320 M6 Studs
* A full range of male fitting adaptors are available for different sizes and threads including UNF JIC, BSP, Metric, etc.