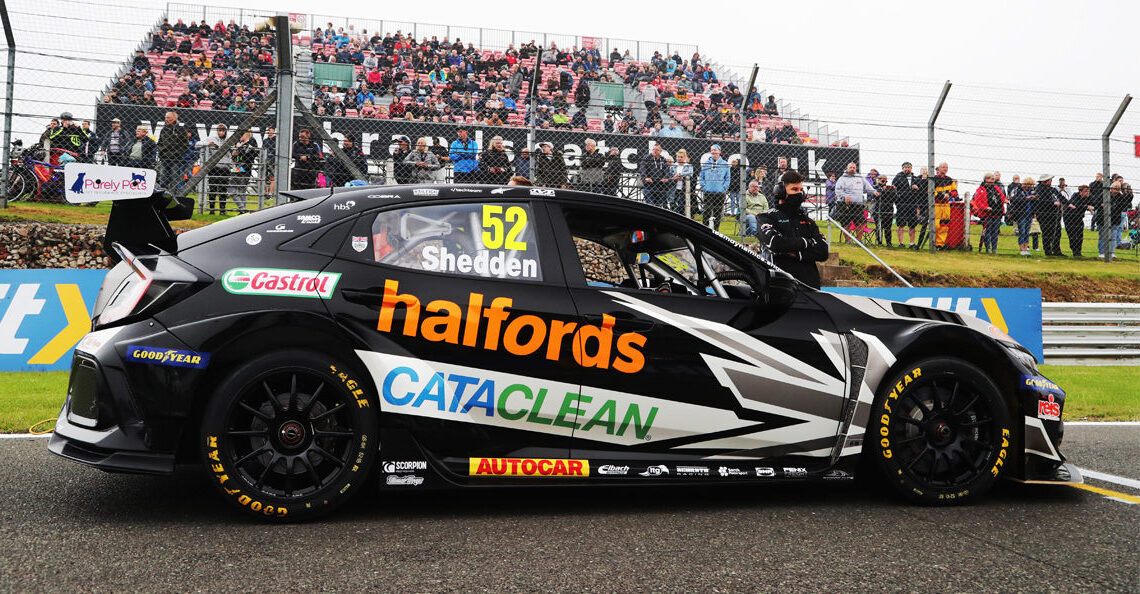 Serck Motorsport adds British Touring Car to supported race classes for 2021 with Team Dynamics
The British Touring Car Championship (BTCC) is one of the best-loved, most illustrious and most famous motor racing championships in the world. Serck Motorsport now adds this racing class to their own paddock as a supplier to Team Dynamics, racing as Halfords Racing with Cataclean.
Team Dynamics have been at the forefront of British Motorsport for over 30 years, leading the way in the development, engineering and manufacturing of bespoke race cars and performance vehicles alike. They are one of the longest-standing and most successful teams in the BTCC, holding 6 Driver Titles and 14 Manufacturer and Team Titles.
Serck is providing technical services including Assembly, Service & Repair of Intercoolers & Radiators for the team through the 2021 Season.
With the first four races of the 2021 season under their belt, and another 6 to go, the team is currently standing in 2nd place, with only 6 points separating them from the top spot, with both drivers in the top 6. Team Dynamics driver Dan Rowbottom also holds an impressive 71 point lead for the Jack Sears trophy.
"It's an honour and a joy to enter into supporting BTCC with this team," said Graham Smith, Serck Motorsport's General Manager. "Their embrace of innovation and relentless pursuit of excellence mirrors our own values. We're looking forward to supporting a fruitful season for Team Dynamics as our unique and industry-leading service ensures the cooling systems of their cars are running at 100% efficiency, supporting top performance for the rest of this technically and strategically advanced team."
See the Serck Motorsport logo adorning the Halfords Racing with Cataclean cars in their next race at Knockhill on 14-15 August. And to have your own cooling systems evaluated for their peak performance – whether you're a professional team or a top enthusiast – contact us today.