Description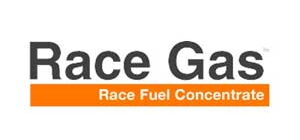 RACE GAS ULTRA Racing Fuel Concentrate
Race Gas Ultra Fuel Concentrate is specifically designed for the requirements of very high compression, boosted or nitrous engines. When mixed with 99 Octane pump fuel, it will create racing fuel with octane up to 120 Octane . It increases the octane, chemical oxygen and chemical energy of the fuel to equal commercially distilled racing fuel. Want to try RACE-GAS ULTRA ? Start with a single can. Make high energy, high octane racing fuel when and where you need it. Makes up to 120 Octane from 99 Octane Pump Fuel.
Here at Serck Motorsport, we supply and distribute Race Gas Products for your performance race car having used them ourselves!
Real Racing Fuel
When blended to the proper ratio, RACE GAS can take your ordinary pump gasoline and transform it into high octane, high energy, track grade racing fuel. RACE GAS will keep you from ever running out of racing fuel.
Designed By Racers
RACE GAS wasn't created by some gigantic super company. It was created by gear heads and weekend racers just like you. Real Power knows the importance of high quality racing fuel.
Tested Performance
Unlike some other additives, RACE GAS has been rigorously tested by independent laboratories, prominent engine builders, and performance tuners.